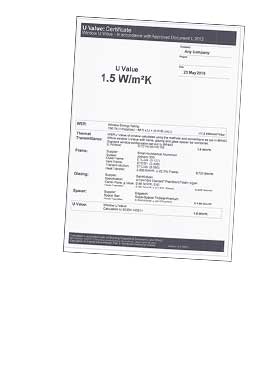 Saving energy and reducing carbon emissions are important considerations for all of us involved in manufacturing or supplying windows, doors and other glazing products. New targets and standards are being set all the time and customers are becoming increasingly aware of the need to reduce their impact on the environment.
One of the ways to reduce heat loss and conserve energy is by improving insulation in older properties, and installing thermally efficient glazing in new builds. Our aluminium products can be manufactured with profile containing a polyamide thermal barrier, which stops heat being lost through the frame.
There is a market for customers looking to reach the highest energy efficiency standards possible. Made with Smarts Alitherm and Duotherm profiles, our double glazed windows and doors are highly thermally efficient. And with aluminium frames, they make a very aesthetically pleasing and high-end product. All our products are also Document L compliant, conforming to EU building regulations for energy conservation. This means that our products have U values within the allowed limit.
For more information about the U values for all our products, download our spec sheets or call us on 01453 889362.