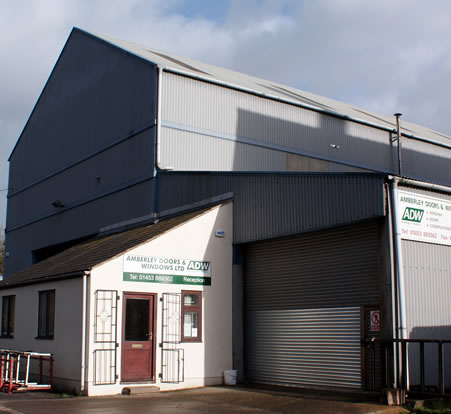 Trusted aluminium supplier
Amberley Doors & Windows is a trusted manufacturer and supplier of quality aluminium door and window systems. We specialise in fabricating Smarts aluminium products, ideal for residential, commercial new build, architectural and refurbishment markets.
Based in Stroud, Gloucestershire, we regularly work with installers, architects, surveyors and building contractors in the South West, West Midlands and Wales. However, we are well placed to deliver to projects nationwide and we offer FREE UK-wide delivery!
Our promise
Through our years of experience working closely with our customers in this specialist market, we have developed an unparalleled expertise in aluminium products and their use across many applications.
We go above and beyond to ensure our clients' success in every project, as well as providing quick quotations and high quality products, delivered on time at competitive prices.
>> Read 10 more reasons to choose Amberley.
Quality aluminium products…
Whether you are specifying for a new build project, designing a shop front screen or replacing steel framed windows in a residential property, we can help you find the right aluminium products for your project.
We work closely with our suppliers to ensure products are manufactured using the correct tooling, methods and standards to produce top quality doors and windows.
…tailored for every project
All our aluminium products are uniquely designed for your project. None of our products are "off the shelf" – you provide the sizes, designs and colours and we'll match your specifications. Choose from our range of energy efficient double glazed products, or request our unglazed option if you wish to supply your own sealed units.

Our specialisms
Bifolds are our forte. We identified this luxury aluminium product as a market-leader when we began our manufacturing business, and we now have a dedicated factory for bifold doors.
Another popular option is Alitherm Heritage, a range of slimline aluminium windows and doors designed with old crittall or steel in mind.
Finally, we also provide high spec aluminium curtain walling and bespoke shop screen fronts, and with our extensive experience we can advise on the use of appropriate systems for every commercial project.